Safety Standards
Our gym (climbing walls and floor surfaces) is compliant with all necessary standards and specifications.
Facilities
200+ square meters of climbing surface (bouldering and lead wall).
Free wifi
Free parking
Free lockers
Experienced Instructors
Have any questions or you want to know more about climbing? Just pay us a visit or give us a call and our experienced staff can help you...
Check our Memberships and choose the best one for you.
OR just come down and try it and then you decide!
FIRST COMPLETE
PRIVATE
CLIMBING GYM
IN CYPRUS
Our company Ungravity Rock Wall Ltd is a start-up company dealing with rock climbing activities that was founded by Andreas Theofanous, a climbing addict and expert of the sport.
Our new indoor climbing gym called Ungravity Climbing, opened its door on December 2018 in Nicosia. In order to provide indoor and outdoor services related to this particular sport (leisure, exercising, training etc).
Being the first complete private climbing gym in the country (with bouldering & lead wall), we aim to attract more people towards a sport that is under vast progression globally, and as a plus help in the evolvement of the sport in Cyprus.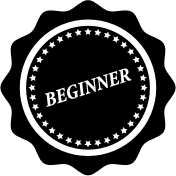 Beginners Course
The Basic Rock climbing (Beginner) course is registered at HFMC and is according to the regulations of the Federation. The students are examined at the end of the course on both theoretical and practical part. All successful students receive a recognized diploma.

The main goal of the course is to train the participants on the basic climbing techniques and belaying techniques so that, they will be able to climb autonomously at maximum possible safety at Organized Rock Climbing Areas. (No prerequisities to enter the course)
Advanced Course
The Advanced Rock Climbing Course addresses climbers who have already finished the Basic Climbing Course and wish to improve their technical skills and become experienced enough in order to be able to climb safely on multi-pitch rock climbing routes either with permanent or traditional gear (nuts, friends etc). According to HFMC Training Regulation, the course takes place at organized climbing crags with average approach and descent (Cape Greco, Inia, Pentathaktilos) etc. The course lasts 10 days.
Cyprus EXPO, Store 60 (North Entrance), 2415, Egkomi, Nicosia
Opening Hours:
Monday-Friday 10:00-22:00
Saturday 10:00-18:30
Sunday 10:00-17:00